Welcome to the Leslie J Wondra LLC Secure Client Area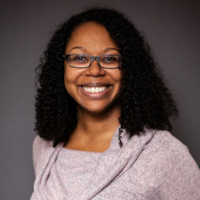 Greetings!
I am a Licensed Clinical Social Worker in Wyoming and Florida. I am only offering telehealth services at this time.

Thank you for taking time to visit my page. It takes courage to decide to take this step in putting YOU first. I cultivate an environment so that you feel heard in a non-judgmental way. I practice from a person-centered approach, utilizing cognitive behavioral therapy, dialectical behavioral therapy and insight oriented therapy. I believe you are the expert in your life and so I may offer different perspectives to the issues, but it is up to you to decide to make adjustments to situations. I want to be transparent and honest when I'm working with you and welcome honest feedback as we work together. I see myself more as a guide post in your life, helping you make the right decisions for you and become your best self.

If you are in crisis, the telehealth platform is not appropriate for you and will need to seek immediate help and call 911.
Log in to the secure portal. If you have not received an email with a username, please Register.